Tête-à-tête with Suhail Mathur – author, TeDX speaker, literary agent on the merits of pitching a manuscript via a literary agent – 23.5.21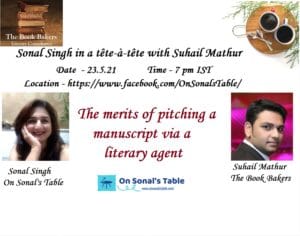 YouTube link – https://youtu.be/HoFoTENcQ_A
Facebook link – https://fb.watch/5H4QbbRsGn/
In continuation of our theme for the month of May i.e., to explore means for fledgling writers to gain a foothold in the literary world, our next session will focus on 'Pitching a Manuscript'.
Writing a manuscript is just 10% of the job. No, I kid you not. The real work starts after that and involves pitching the books to various publishers, waiting for reverts (sometimes the process takes years), signing a contract, advertising and promoting the book, etc. The process from start to finish can be quite daunting for a new writer, especially one with limited knowledge of the publishing industry. Additionally, such writers who enter the arena often get fleeced by the unscrupulous publishing houses or get pushed into self-publishing (the costs of that can be astronomical and can range anywhere between ₹ 25k – 2 Lacs).
It is at this point that the role of an intermediary agent becomes pivotal. A Literary agent is a professional agent who acts on behalf of an author in dealing with publishers and others involved in promoting the author's work. One of the best in this field in the Indian market is undoubtedly the 'Book Bakers'. Join me in a chat with the affable Suhail Mathur as I pick his brains on the merits of pitching a manuscript via a literary agent.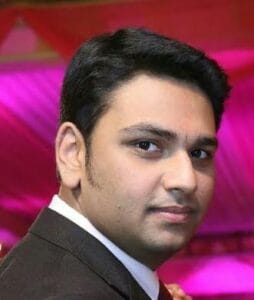 Suhail Mathur is an award winning and bestselling author of the historical-mythological fiction, THE BHAIRAV PUTRAS and the mythological-fantasy, THE HUNT FOR RAMA'S BOW, a TedX speaker, and is one of the country's premier literary agents via his agency, THE BOOK BAKERS, through which he has worked on more than 700 books.
An alumnus of Delhi Public School, NOIDA and National Law University, Delhi, Suhail, a lit fest regular and the festival director of the largest & longest online Literature Festival; The Book Bakers Online Literature Festival, has also worked as an English cricket commentator for Star Sports & Airtel's mobile app.
His name has also been listed as one of the 'Top 51 Indian Writers To Follow' by EBooksIndia and called 'India's JK Rowling' by Enewsroom.com and 'India's Rick Riordan' by ED Times.
He has sold several Book To Screen deals, worked with several actors, cricketers and bestselling authors apart from having written and worked on web series, TV shows and animated series. He is currently working in a leading General Entertainment Channel where he looks into new show development and the acquisition of international animation shows & movies, and Indian live action content.
His next 3 books, an autobiography of actor-cricketer Salil Ankola titled NO BOUNDARY IS BIG ENOUGH, a book on the first Dalit captain to lead a Hindu team to cricketing victory along with his brothers in pre independent India titled – THE PALWANKAR BROTHERS and the true and epic tale of one of India's most successful undercover operations titled AMARNATH – The Unheard Tale Of Operation Fox Hunt are due to release in 2021, 2022 and 2023 respectively.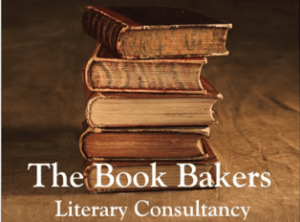 Facebook – https://www.facebook.com/thebookbakers/
Email – [email protected]
Website – http://thebookbakers.blogspot.com/
Instagram – https://www.instagram.com/thebookbakers/
Twitter – @bakers_book